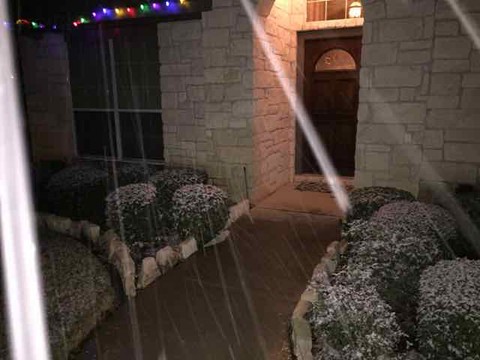 At some point while I clearly wasn't looking, 2017 managed to escape. Now I'm stuck in 2018, and I have no clue how it happened.
My attention span really is that bad.
2017 Is No More
Looking back, I accomplished a lot more than I thought in 2017. Much of that was oriented toward my new house; late October marked the end of my first year here, and there was plenty to be done. Most of it was fairly normal home improvement stuff.
And then there was all the Home Automation stuff…
My system is still openHAB based, and while it's not all that automated yet, it does meet my needs quite nicely. Roughly 80% of the switches in the house have been replaced by Z-Wave switches from HomeSeer, and I've used that to make everything more convenient. I have no serious complaints with the system so far.
I also spent some time revamping my home lab. It now lives on a neatly-installed pile of hardware, and I have a decent network setup, complete with a remote access VPN. That part came in handy while I was in California for the holidays.
We also got some snow out here in the Austin area, which I was thrilled about. The last time I saw snow was in the San Fernando Valley in 1989…
What's The Plan For '18?
2018 caught me off-guard so thoroughly that I really don't have a plan.
One of my biggest goals is to replace openHAB with my own custom home automation system. I started working on that half a year ago now, but I haven't had the focus needed to sit down and make real progress. Too many distractions I guess – but I hope to change that in 2018.
Also on the home automation front, I need to (finally) finish replacing the rest of my switches with Z-Wave hardware. I have all the switches – they're sitting on a shelf collecting dust at the moment – and I just need to get the energy to go finish the job.
As far as newer stuff goes, I'm starting to look at more sensors for use with my automation system – motion, light, and so forth – to actually start automating things. Being able to set scenes is useful, but true automation would be a whole lot nicer.
Or at least, that's the theory.
I also need to have the rest of the house wired for ethernet; I'm planning on converting a couple of rooms to an office for work (as opposed to my personal office) and an electronics lab, and neither room currently has wired ethernet in it. This will likely also include finally installing a cable management center in the closet where it all terminates.
And finally, I have a fair bit to do on the home improvement front. Mostly shelving and the like that's been on the horizon since I moved in, but which I haven't gotten around to doing yet.
And As For The Blog…
Honestly, my only plan for floating.io boils down to posting a lot more. 2017 was a slight improvement; where I only had eight posts in 2016, I had seventeen in 2017.
How appropriate!
Of course, that doesn't take into account that the blog only started halfway through 2016, so it's not really a fair comparison. Still, the way I figure it, the numbers just need to improve some. It would only take two posts per month to beat my numbers from 2017…
The big issue with that is that I only blog when I have something to say, and sometimes I simply don't have anything. I do have some neat stuff that I want to do this year, though, so there should be some excellent post fodder.
Besides, I'll least log in to wish my few readers a happy new year…
So yeah, Happy New Year!