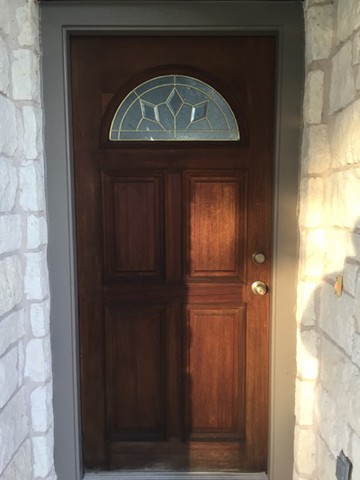 For those who are actually wondering, yes, I'm still alive.  I managed to get quite thoroughly distracted, and TuneControl was shoved to the back burner for a while (as were all my other projects).  I simply haven't had the time to work on anything.
Why?
Because I decided to buy a house.
House Hunt: 2016
Going in, I figured that the procedures and paperwork would be the hard part.  Always having lived in apartments, I've never invested in real estate before, so I had no idea what I was doing.  Surprisingly enough, though, it was much more difficult to find the house than it was to actually buy it!
Mostly.
No matter how many homes I went through, or whether they were new or pre-owned, none of them seemed quite right.  Some had the wrong floorplan; some (many) were very dark due to a lack of well-placed windows; some were wrong all the way around.  To make matters worse, my selection was drastically limited because I wanted a pool, which isn't exactly common in this area.
Yeah, that was a shock.  I figured pools would be the norm in Texas, but apparently not.
It took a few months and a lot of driving around to find the right house.  On the upside, my agent was able to handle most of the paperwork – I highly recommend a good agent – so buying it wasn't as difficult as it could have been.  On the downside I've never been much of a negotiator, so this was new territory for me.  I didn't want to get taken for a ride on such an expensive purchase.
Word to the wise:  keep an eye on your agent.  They benefit from a higher selling price, and you may need to involve yourself directly in negotiations if you don't think they're doing a good enough job.
In the end I managed to find a very nice 2,000 square foot single-story home with three bedrooms and two baths, a walk-in closet large enough to become another bedroom, and a nice pool.  I'm still in the process of preparing it for my move, which I expect will happen after Christmas at the rate things are going.
What's Next?
The most urgent item on my list is to replace the aging carpet.  I'm hoping to have that done in the next couple of weeks, around the same time that appliances are delivered.  Once done, I can schedule my move-in at any time.
I'll also need a gardener and a pool guy, and I have a few minor repairs to make (like the kitchen faucet, which leaks if you set it to spray instead of stream).  Most of the utilities are already on, but I do need to get internet into the place.  That should be fairly easy.
Of course, those are just things that need to be done…
At the top of the "nice to have" list is wiring the place for ethernet.  I want to add a rack to the top of one of the closets for network and server hardware, though I'm not sure that's going to be so easy due to cooling issues.  I've also never wired a house before, so things could get… interesting.
There are about a thousand other little things I'd like to do.  If there's one thing I've learned, it's that owning a home comes with all sorts of projects.  That'll probably settle down in time, but we'll see…
I also  want to automate the place, which should give me plenty to post about.
In the mean time, I'll wish you all Happy Holidays.  I'm not expecting to be very active here until mid-to-late January, simply due to a severe lack of time between my upcoming move and the obligatory holiday travels.